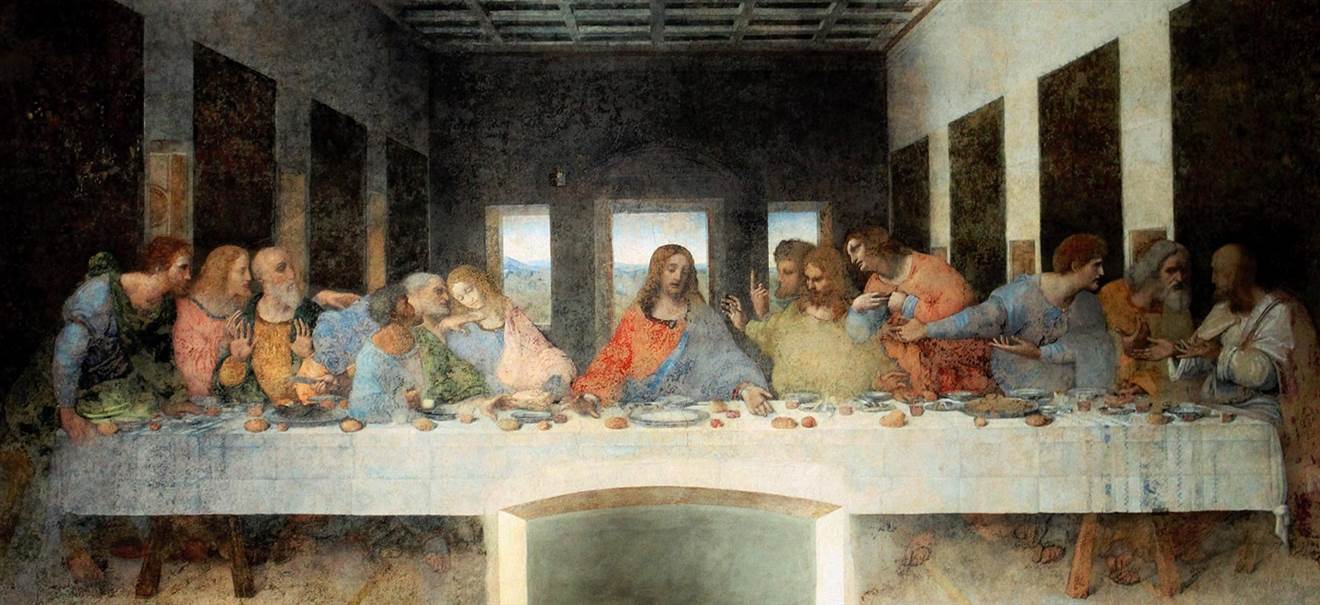 The Last Supper, Skip the line + Audioguide!
To product

The Last Supper (in Italian L'Ultima Cena or Cenacolo) is 15th century mural painting in Milan created by Leonardo da Vinci for his patron Duke Ludovico Sforza. It represents the scene of the last supper from the final days of Jesus narrated in the Gospel of John 13:21, when Jesus announces that one of his Twelve Apostles would betray him.

The Last Supper measures 460 x 880 centimeters (15 feet x 29 ft) and covers the back wall of the dining hall at Santa Maria delle Grazie in Milan. Leonardo started to paint The Last Supper in 1495 and completed it in 1498, as witnesse by Luca Pacioli who, on February 4th 1498 writes of it as a finished work. 

The Last Supper is one of the most crowded museums in the world. Everybody wants to see the art work Da Vinci made. That is why Ticketbar recommends to buy your tickets online. 

Buy your tickets online and skip the line!

About the visit:
No pictures can be taken to the Last Supper. 
Please collect the tickets from 20 minutes before your visit 

Hours: Visits can be taken from Tuesday to Sunday (closed every Monday and on January 1, May 1, and December 25) from 8.15 am to 7.00 pm (last admittance at 6.45 pm). An exact timeslot will be given after your order.

Location: Last Supper is located in Santa Maria delle Grazie, 2

Available languagues: Italian, English, French, German, Spanish, Russian, Mandarin, Japanese.


€3,- Online Reservation Fee Included. Tickets are non-refundable.
Due to the enormous demand of Leonardo Da Vinci´s Last Supper reservations can only be ordered 2 days from now. You can select morning or afternoon tickets, An exact timeslot will be given after your reservation. Tickets will be sent within 24 hours. 
Make your reservation now and Skip the Long Waiting Line!