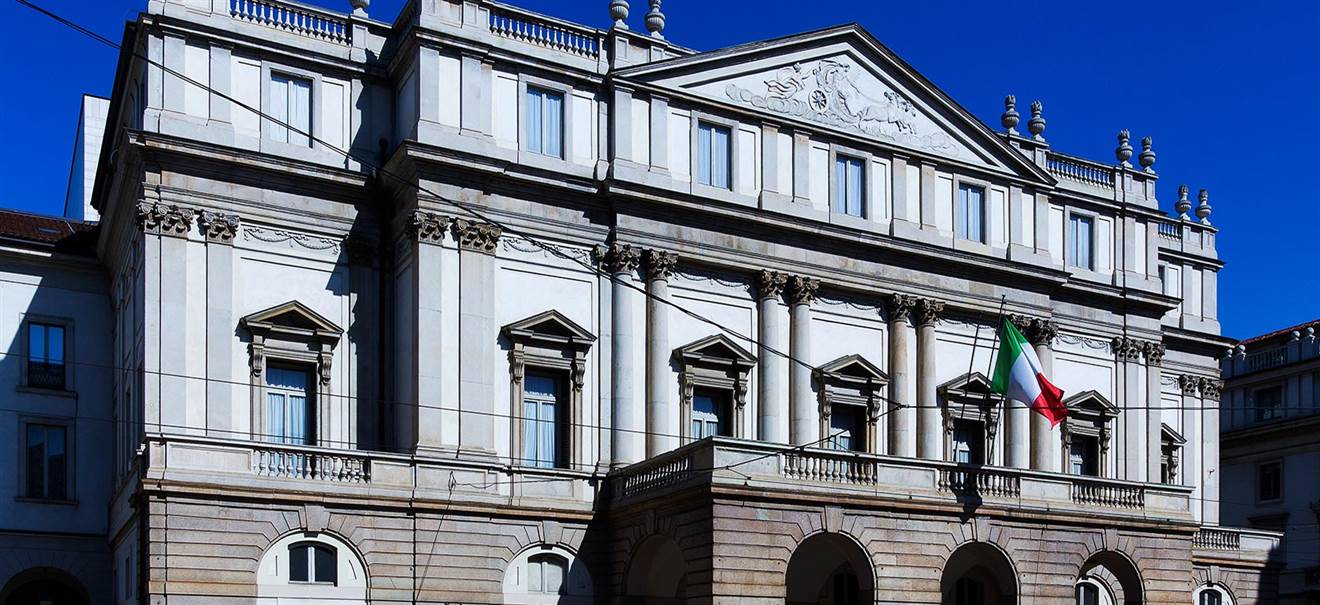 La Scala Museum and Theatre
To product
La Scala Theatre is recognised as one of the leading opera theatres in the world. It hosts a Museum that houses a rich collection of costumes and musical instruments as well as a gallery of portraits and busts dedicated to the great musicians of the history as Giuseppe Verdi and Arturo Toscanini.

Highlights
- Visit to the one of the most famous theatres in the world *****
A specialized  guide will lead you to discover the museum rooms, with curiosities and anecdotes about great artists who performed on this important stage. You will also dive into the magic of theatre facing from the boxes to admire the beautiful room with the valuable crystal chandelier and the stage. With a little 'luck you might see the artists' rehearsal from the boxes of the theatre!
Schedule: 
 01.04 till 30.10: Daily departure at 14:30 - Tour operated every day with English speaking guide 01.11 till 31.03: MON, WED, FRI, SAT at 15:30 Tour operated with English speaking guide
Other languages:
01.04 till 30.10 : Every day at 15:30 
Monday: Italian
Tuesday and Friday: Spanish
Wednesday: German
Thursday: Portugese
Saturday: German
Sunday: French.
Program:
02:30pm - Meeting with the guide at the entrance of La Scala Shop
Visit of the Museum.
End of the tour at about 03:30pm
The tour includes:
- Entrance tickets to the Museum of the Opera House "La Scala"
- Professional guide
 * The Theatre hall is visible from a box, unless there is a rehearsal or a show being performed

Buy tickets online and skip the line!